Our Service

Tour Programs & Contents
Basic Program
Day 3 Highlight / Nikko -Tochigi

Day 4 Highlight / Hakone - Kanagawa

Day 5 Highlight / Lake Kawaguchi - Yamanashi

Day 6 Highlight / Kyoto
7

days
Day 1:

Narita Arrival – Tokyo

Day 2:

Tokyo

Day 3:

Tokyo – Nikko – Tokyo

Day 4:

Tokyo – Mt. Fuji & Hakone – Lake Kawaguchi

Day 5:

Lake Kawaguchi – Mishima – Nara – Kyoto

Day 6:

Kyoto

Day 7:

Kyoto – Kansai Airport
Day 3 Highlight / Nikko - Tochigi

Day 4 Highlight / Hakone - Kanagawa

Day 5 Highlight / Mt.Fuji - Shizuoka

Day 6 Highlight / Shirakawago - Gifu

Day 7 Highlight / Kanazawa - Ishikawa

Day 8 Highlight / Kyoto - Kyoto
10

days
Day 1:

Narita Arrival – Tokyo

Day 2:

Tokyo

Day 3:

Tokyo – Nikko – Tokyo

Day 4:

Tokyo – Mt.Fuji & Hakone

Day 5:

Hakone - Mishima - Takayama

Day 6:

Takayama – Shirakawago – Kanazawa

Day 7:

Kanazawa – Kyoto

Day 8:

Kyoto

Day 9:

Kyoto – Uji - Nara – Kyoto

Day 10:

Kyoto – Kansai Departure
Day 3 Highlight / Nikko -Tochigi

Day 4 Highlight / Kamakura - Kanagawa

Day 5 Highlight / Takayama - Gifu

Day 6 Highlight / Kanazawa - Ishikawa

Day 8 Highlight / Nara - Nara

Day 9 Highlight / Kyoto - Kyoto
12

days
Day 1:

Narita Arrival – Tokyo

Day 2:

Tokyo

Day 3:

Tokyo - Nikko - Tokyo

Day 4:

Tokyo - Kamakura - Hakone

Day 5:

Hakone - Mishima - Nagoya -Takayama

Day 6:

Takayama - Shirakawago - Kanazawa

Day 7:

Kanazawa – Kyoto

Day 8:

Kyoto – Uji – Nara – Kyoto

Day 9:

Kyoto - Kyoto

Day 10:

Kyoto – Hiroshima – Miyajima – Hiroshima

Day 11:

Hiroshima – Shin Osaka – Osaka

Day 12:

Osaka – Kansai Departure
If you would like more information about the basic program,
please click the link below!
More information
Experience
Geisha/Maiko Dance Performance

Gold Leaf Embellishment

Kimono Wearing

Ninja Experience

Sumo

Tea Ceremony

Zazen Meditation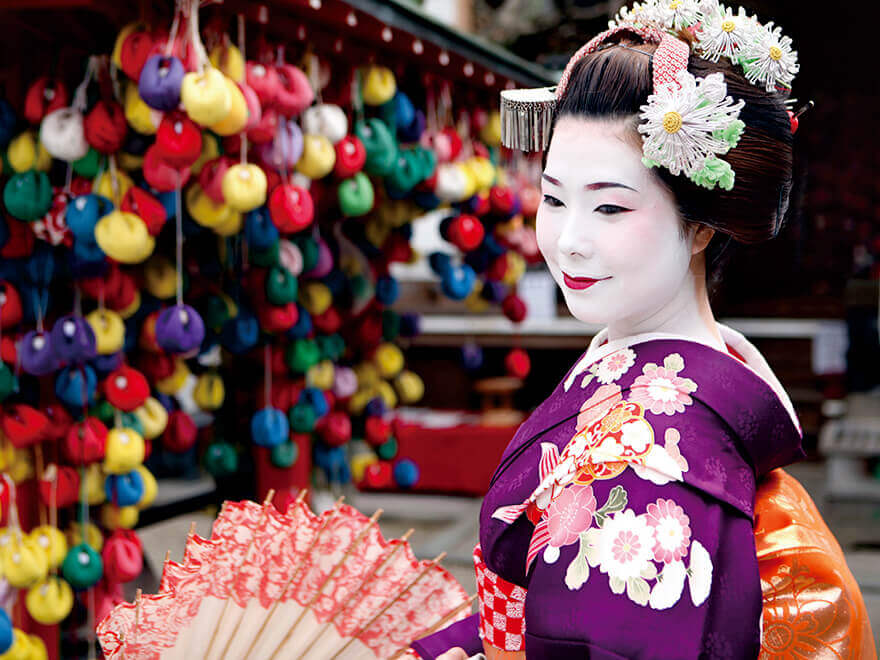 Geisha/Maiko Dance Performance
Enjoy a special dinner with Maiko/Geisha. Also, you can try Maiko-styled makeup wearing a traditional kimono.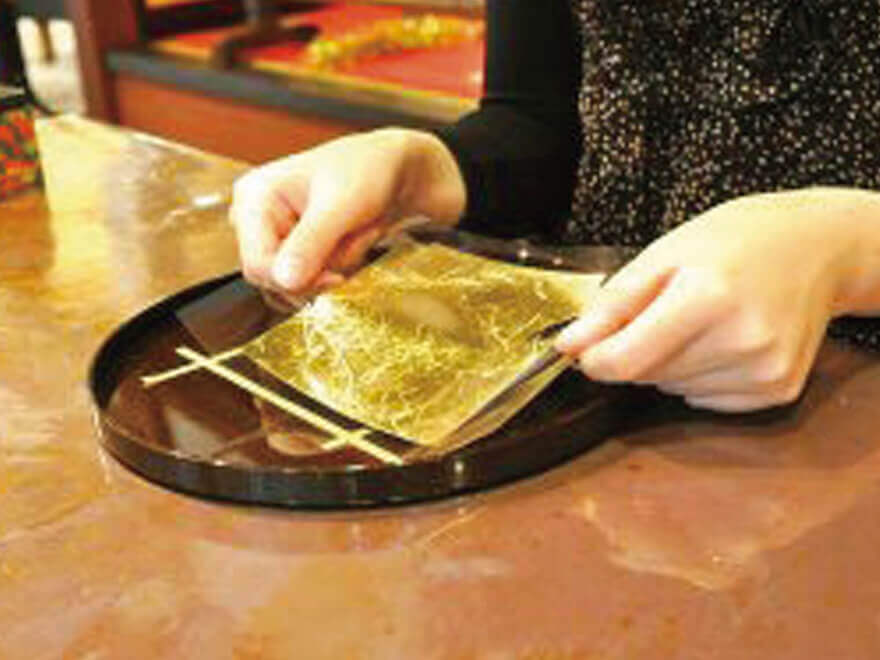 Gold Leaf Embellishment
You can try your hands at making original goods with gold leaf embellishments.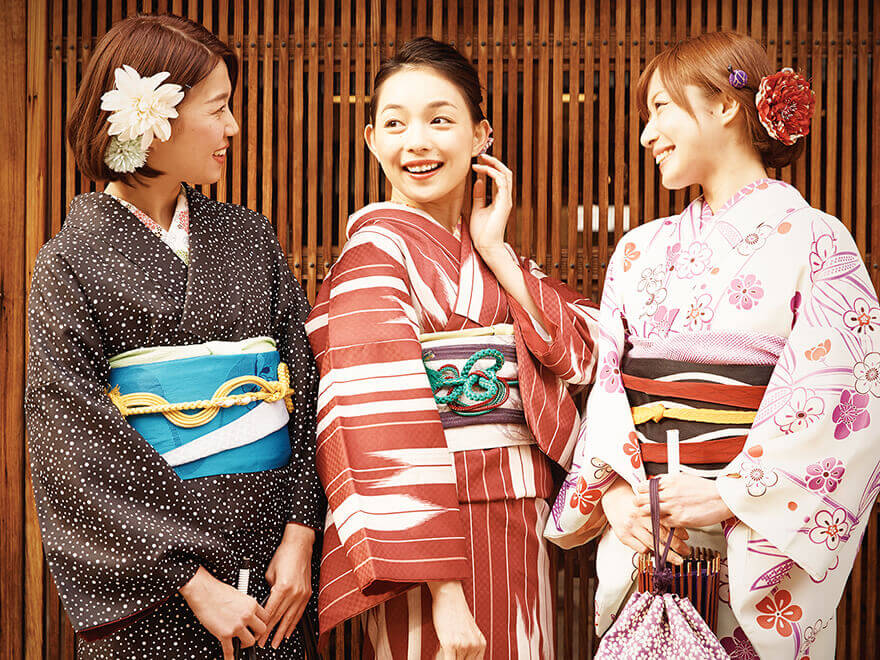 Kimono Wearing
Experience a stroll around town wearing a beautiful Kimono, a traditional Japanese garment.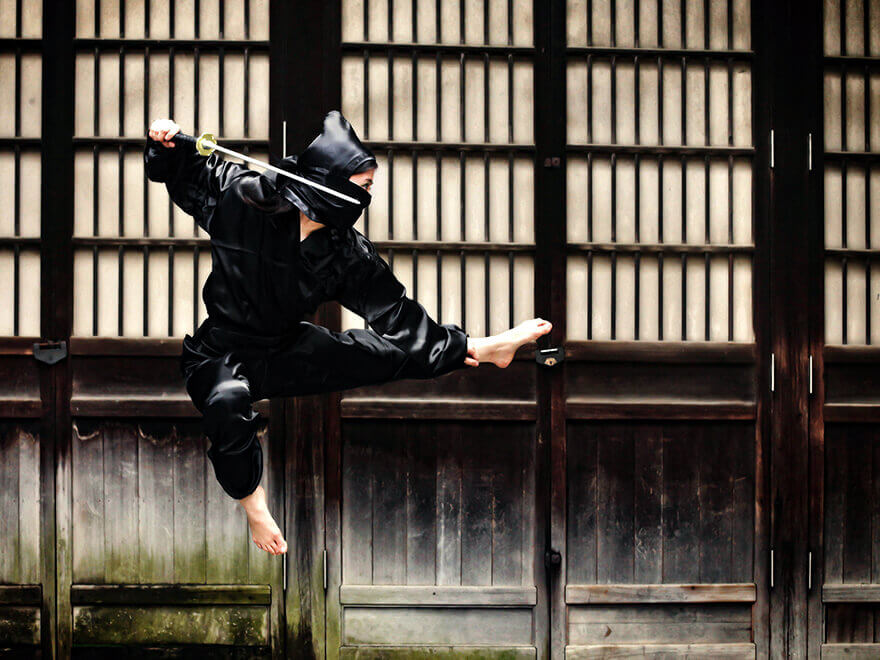 Ninja Experience
Walk the ways of the Ninja and learn secret technique used by these secret agents of the Shogune.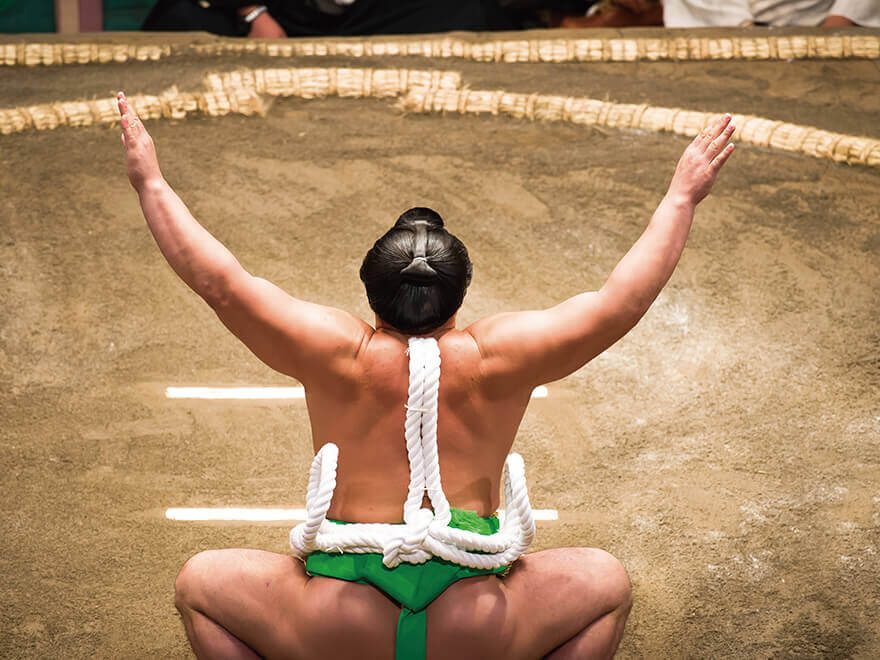 Sumo
Witness the power of sumo fighters (rikishi) going against each other in an arena or feel the intensity of a sumo training stable.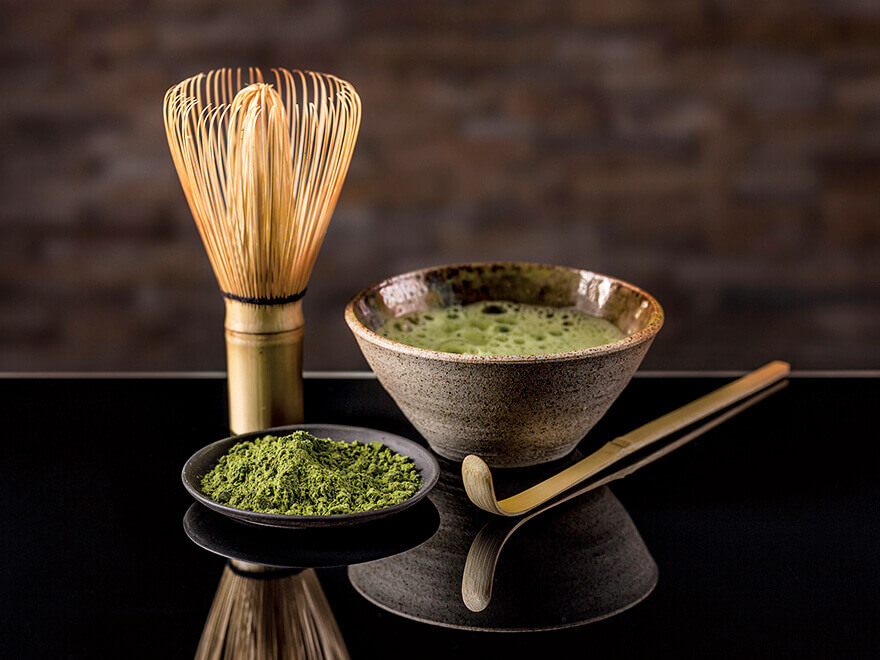 Tea Ceremony
Try participating in a traditional Japanese tea ceremony with experienced instructors, with or without wearing a kimono.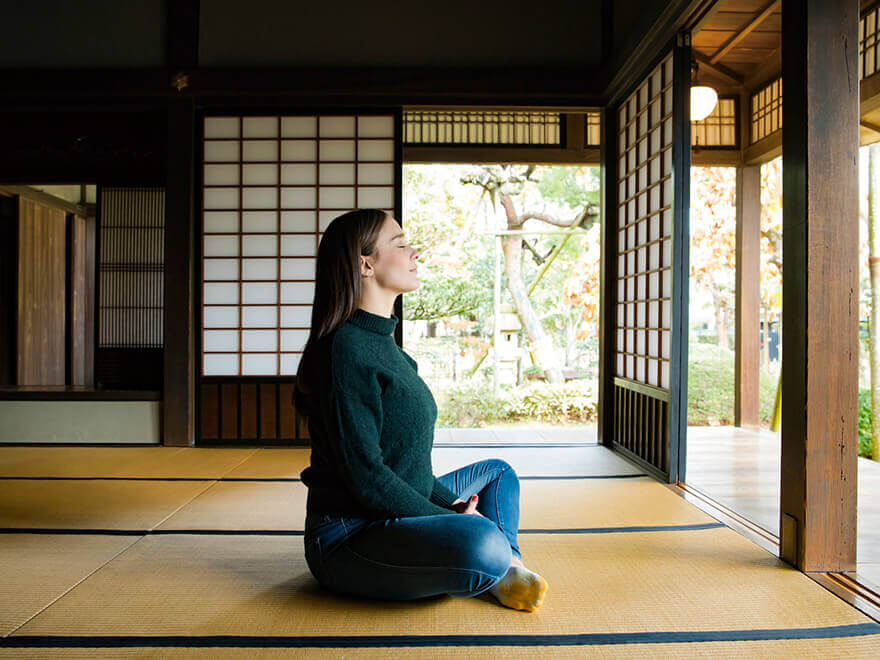 Zazen Meditation
Zazen, as a traditional Buddhist meditation technique, is the perfect experience for those that want to relax and reset their mind.
Specialized Visit
Adventurous activity

Atelier

Birder's Field

Farm

Garden

Village
Adventurous activity
If you want to experience the beautiful nature of Japan from a different perspective, we recommend adventurous activities like rappeling, rafting, horse riding or hiking.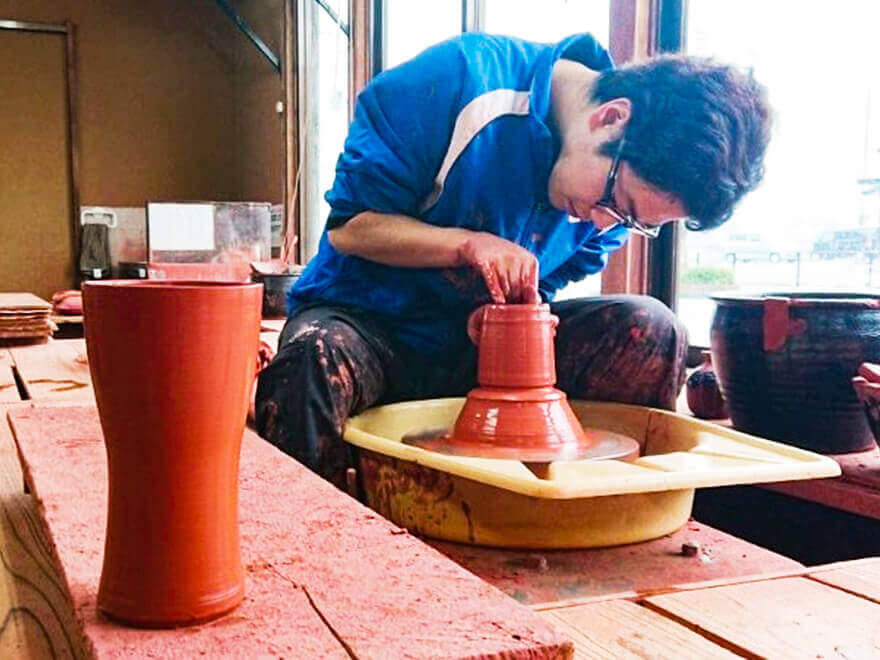 Atelier
Japan offers many different workshops you can try your hands on, like Ikebana, Origami and many more.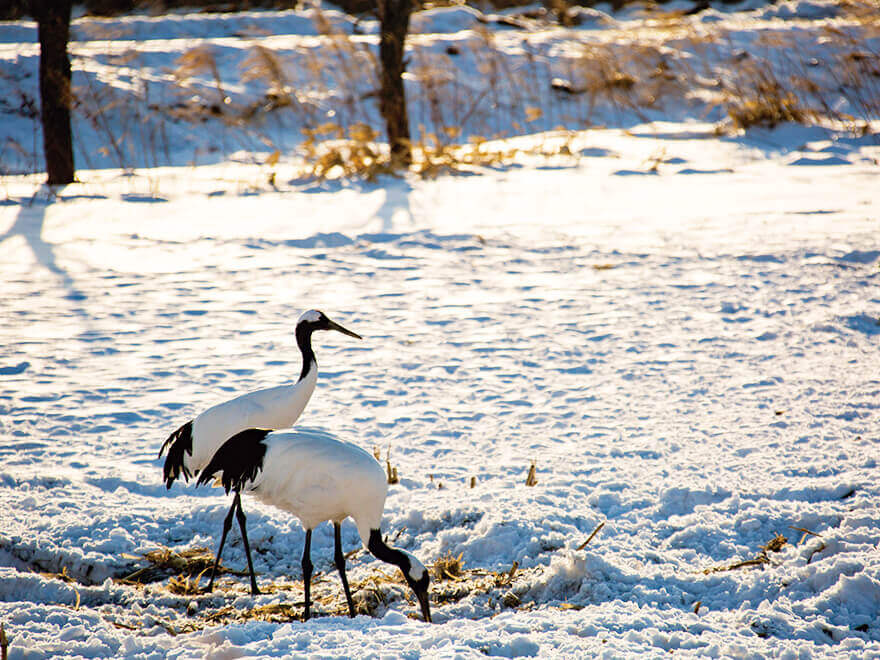 Birder's Field
For all bird lovers out there we also offer a wide variety of options to watch birds in their natural habitats, with fresh air and stunning nature.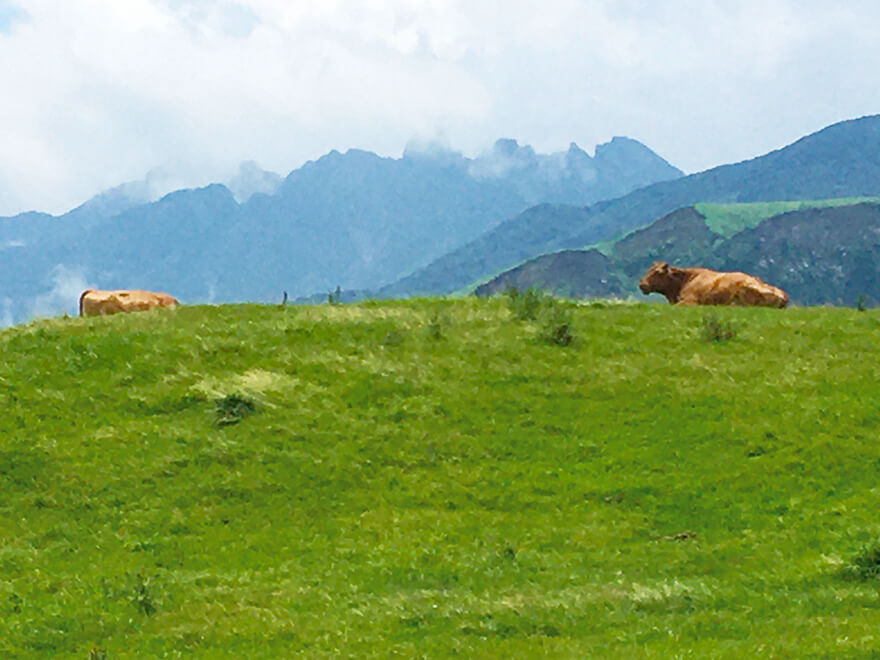 Farm
Spend the day with farmers on the field, harvesting local produce and then eating a healthy meal in nature.
Garden
Japan has some of the most beautiful gardens in the world with a high variety of flora and fauna like no other.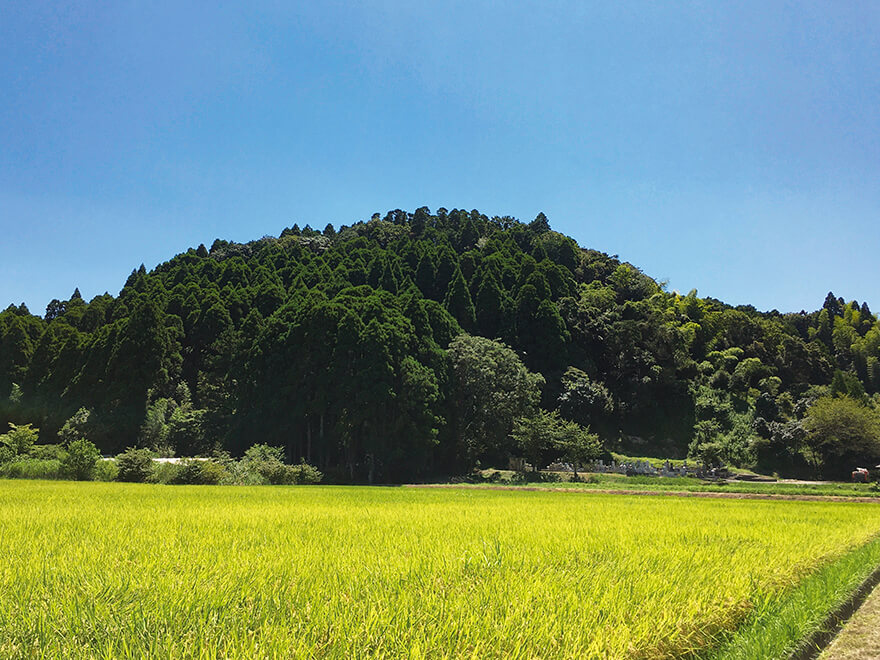 Village
In contrast to big cities like Tokyo, spending time in rural villages with traditional houses is very relaxing and calming.
Cuisine Guide
Japanese Izakaya

Japanese noodle (Soba)

Kaiseki

Okonomiyaki

Shabu-Shabu

Sushi / Sashimi

Tempura

Teppan-yaki

Yakitori
Japanese Izakaya
An izakaya is a type of Japanese drinking establishment which also serves food to accompany the drinks.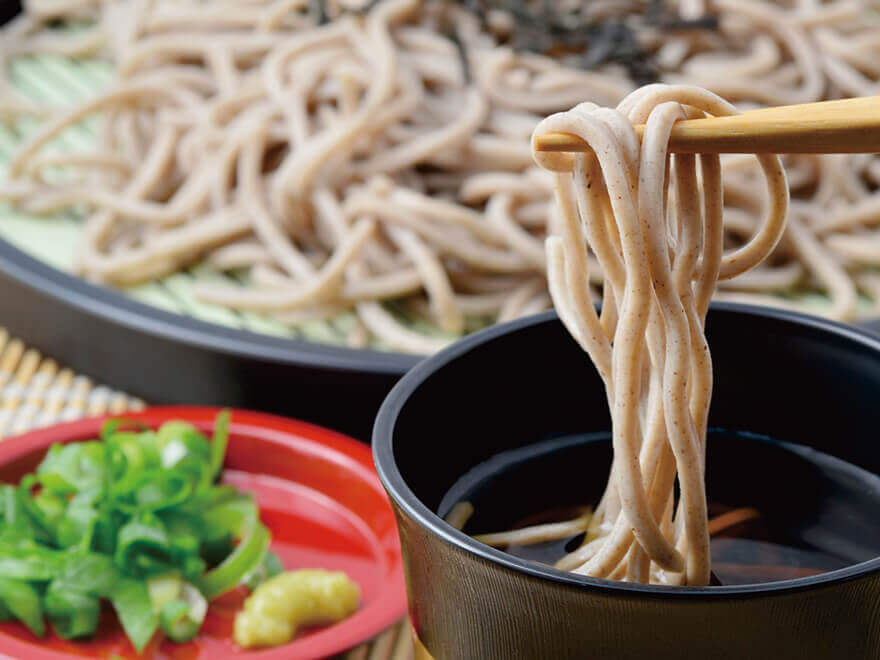 Japanese noodle (Soba)
Soba is the Japanese name for buckwheat, usually refering to thin noodles made from buckwheat flour, or a combination of buckwheat and wheat flours.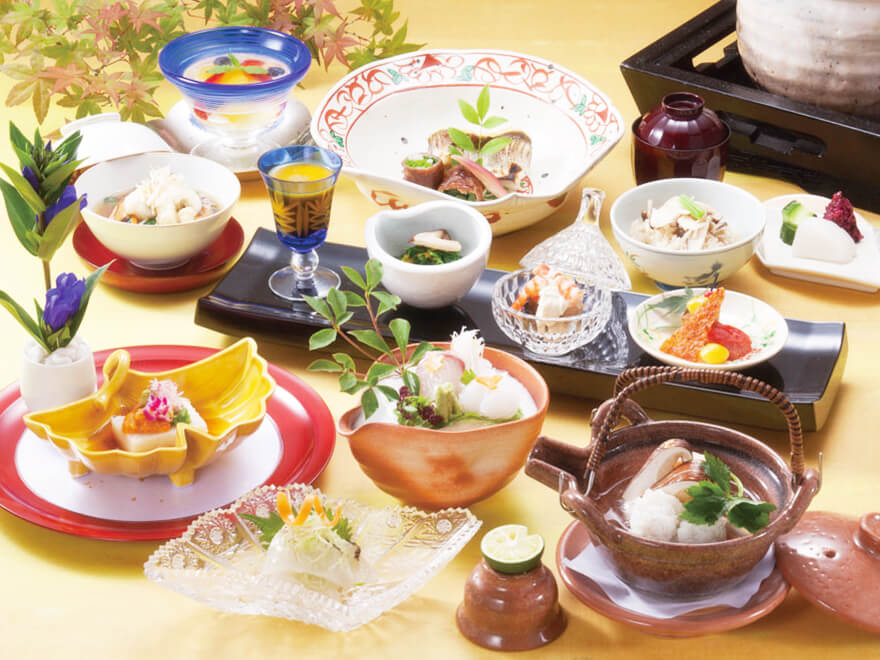 Kaiseki (Japanese full course)
Kaiseki or kaiseki ryori is a traditional multi-course Japanese dinner.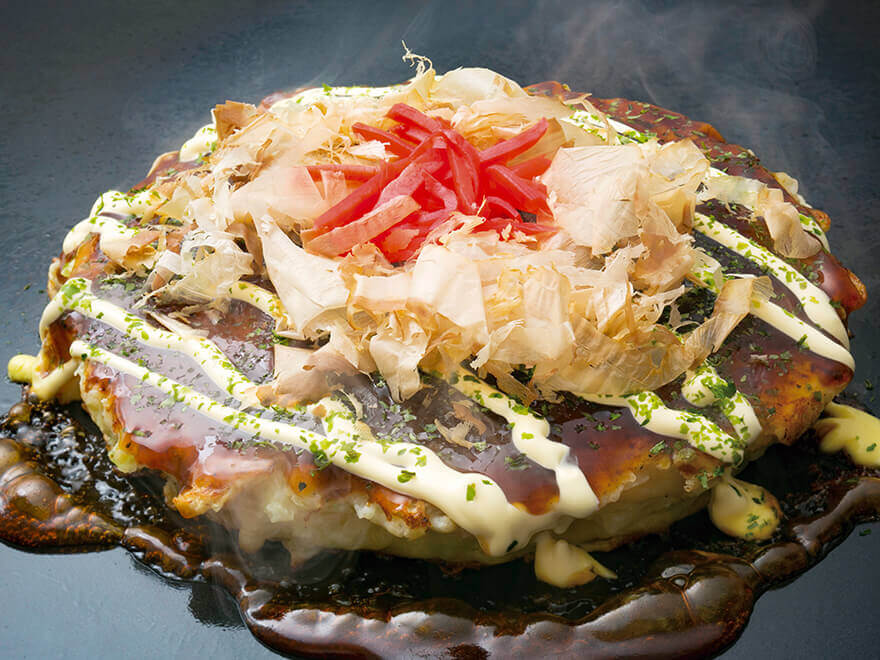 Okonomiyaki(Japanese pancake)
Okonomiyaki is a Japanese savoury pancake containing a variety of ingredients.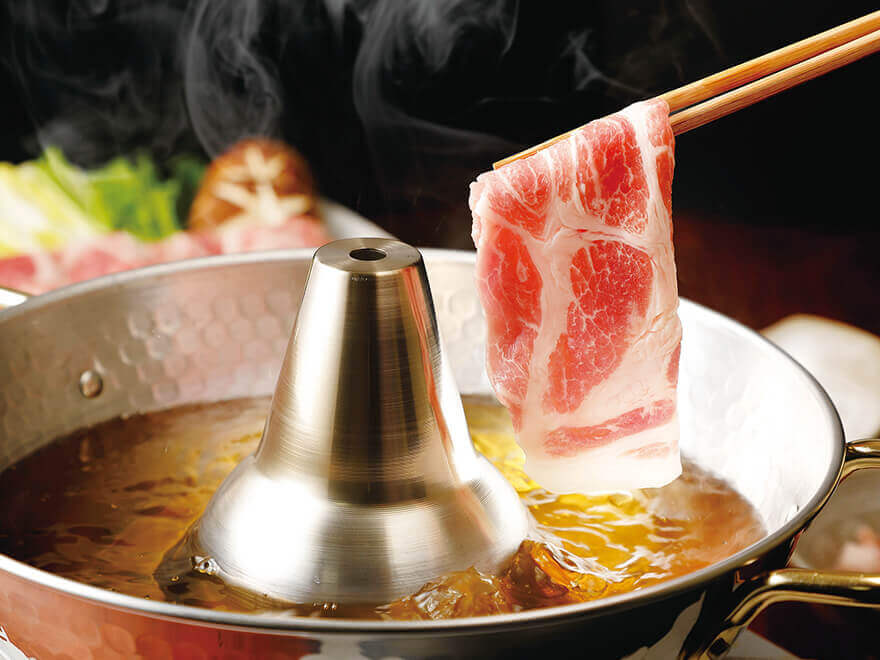 Shabu-Shabu
"Shabu-Shabu" is a very famous Japanese meat dish. It is consisting of thinly-sliced beef (about 1mm.thick) and vegetables dipped in boiling stock and eaten with special sauces.
Sushi / Sashimi
Sushi is vinegar rice, topped with other ingredients, such as fish.Sliced raw fish alone is called sashimi, as distinct from sushi.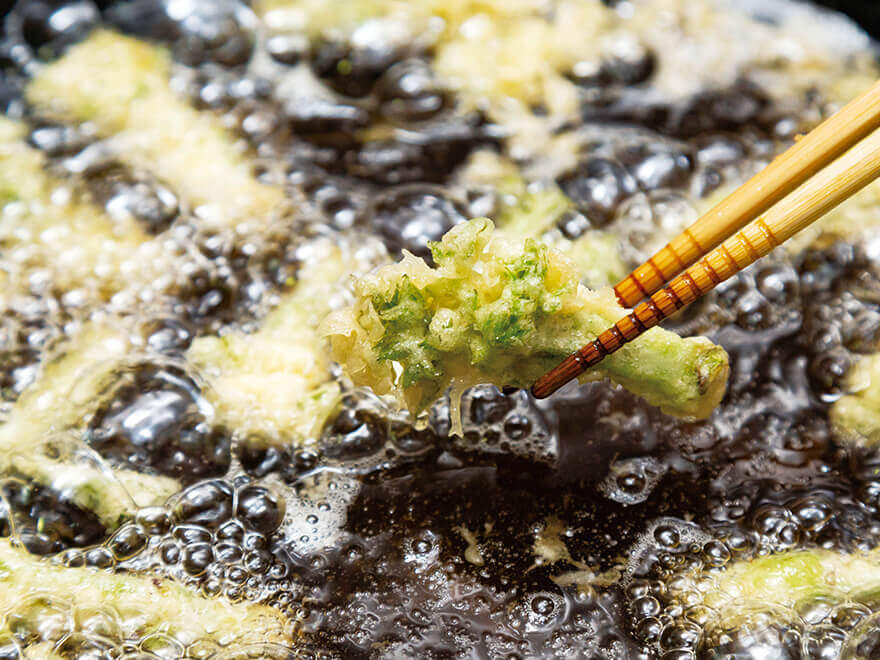 Tempura
Tempura is food deep-fried in vegetable oil after being coated with a mixture of egg, water and wheat flour. Among the ingredients used are prawns, fish in season and vegetables.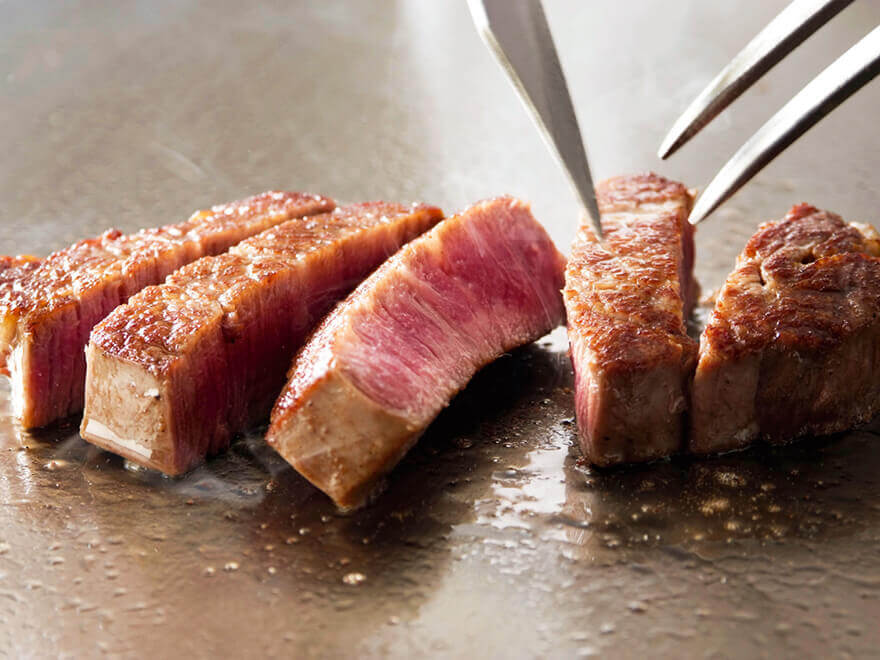 Teppan-yaki
Teppan-yaki is a Japanese cuisine in which chefs cook foods including meat, seafood, and vegetables on an iron griddle(teppan) in front of the customers, serving the dishes while they are still hot.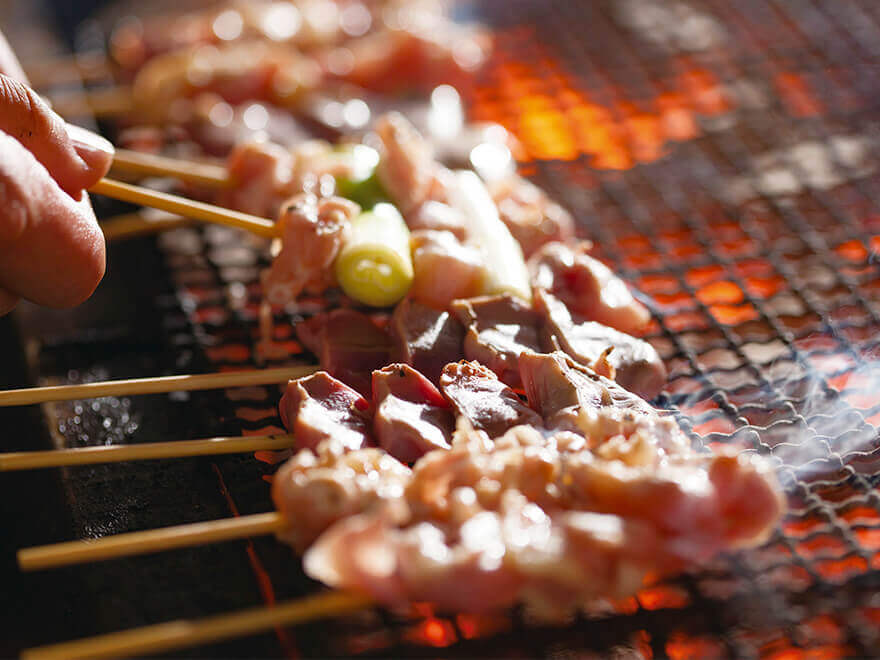 Yakitori
Yakitori, grilled chicken, is a Japanese type of skewered chicken.
Unique Venue (for Incentive & Meetings)
Unique venues are places like temples, shrines, museums, historical buildings, and other special locations where meetings, receptions, and other events can be held. These venues can offer extraordinary experiences, and leave long lasting impressions. In recent years, unique venues have drawn a lot of attention and become an important deciding factor for meetings and conventions in choosing their destinations.
Kanda Myojin Shrine

Museum of Contemporary Art Tokyo
Nijo-jo Castle

Heian Jingu Shrine Restaurant and Banquet Hall
Kanda Myojin Shrine
With a rich history stretching back more than 1,300 years, Kanda Myoujin Shrine is said to have once protected the whole of Edo (old Tokyo) from harm. Even today, this shrine is revered as a popular power spot, and many people come to pray for business prosperity. EDOCCO (Edo Culture Complex), encompasses a diverse range of spaces, including a 470 square meter hall and lounge with an outdoor garden. Using wood sourced from the Tokyo region, this venue embodies the traditional charm of the city's Edo period heritage.
Museum of Contemporary Art Tokyo
Popular among modern art enthusiasts from Japan and around the world, the Museum of Contemporary Art Tokyo has recently reopened following renovations. Planned exhibitions showcasing a large variety of artifacts allow visitors to experience constantly evolving contemporary art first-hand. The venue is perfect for presentations, awards ceremonies or parties. It includes an auditorium with space for 200 people, a striking entrance hall and a courtyard. With so much to see, the Museum of Contemporary Art Tokyo is sure to give an air of sophistication to any event.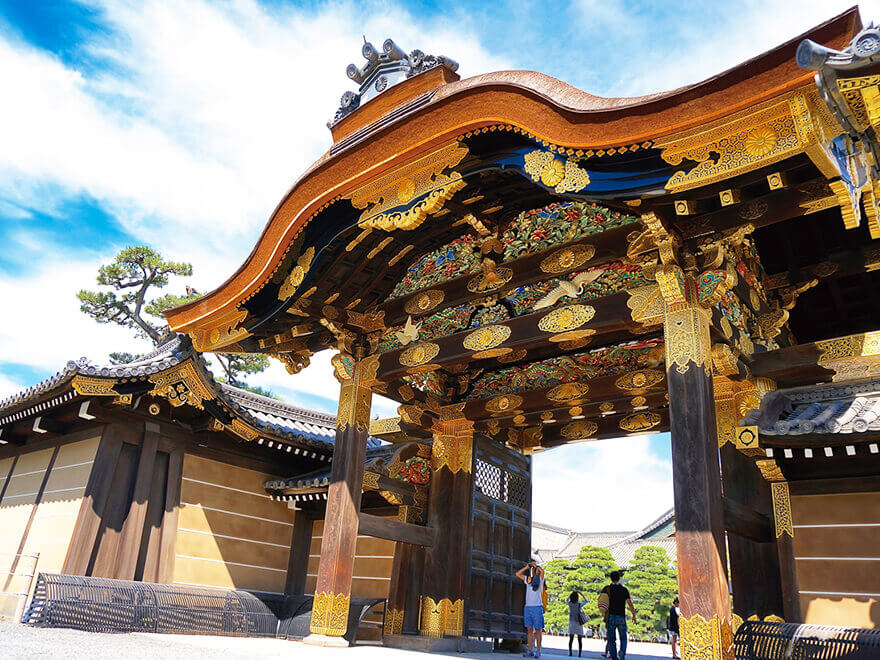 Nijo-jo Castle
Nijo-jo Castle was originally built by Tokugawa leyasu in 1603 as the residence for the shogun during his visits to Kyoto. The third shogun, lemitsu, later relocated the remains of Fushimi Castle and expanded the castle in 1626. The architecture built by leyasu and the paintings and sculptures owned by lemitsu bring the atmosphere from 400 years ago to the present.
Heian Jingu Shrine Restaurant and Banquet Hall
Since it was built in 1895, Heian Jingu Shrine has attracted countless visitors, with its air of tradition and prestige and the dramatic contrast of its vermilion façade against the white gravel courtyard. In contrast, the Heian Jingu Shrine Restaurant & Banquet Hall, located on the grounds of the shrine, offers a tranquil setting next to a 33,000-square meter garden that has been designated as a National Place of Scenic Beauty.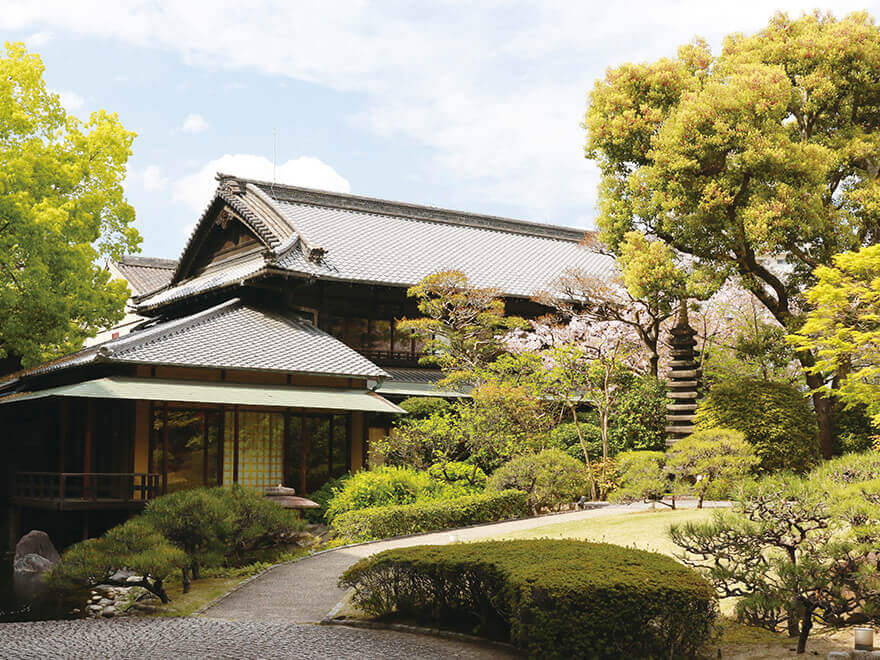 TAIKOEN
An international restaurant facility surrounded by a Japanese garden in the very heart of the city. There are 13 banquet halls of different sizes, from a large venue accommodating 440 persons to rooms convenient for smaller groups. Different views and arrangements decorate the venues including the one overlooking a traditional Japanese garden, where all visitors including the guests, host, and organizer would be satisfied.
Souvenir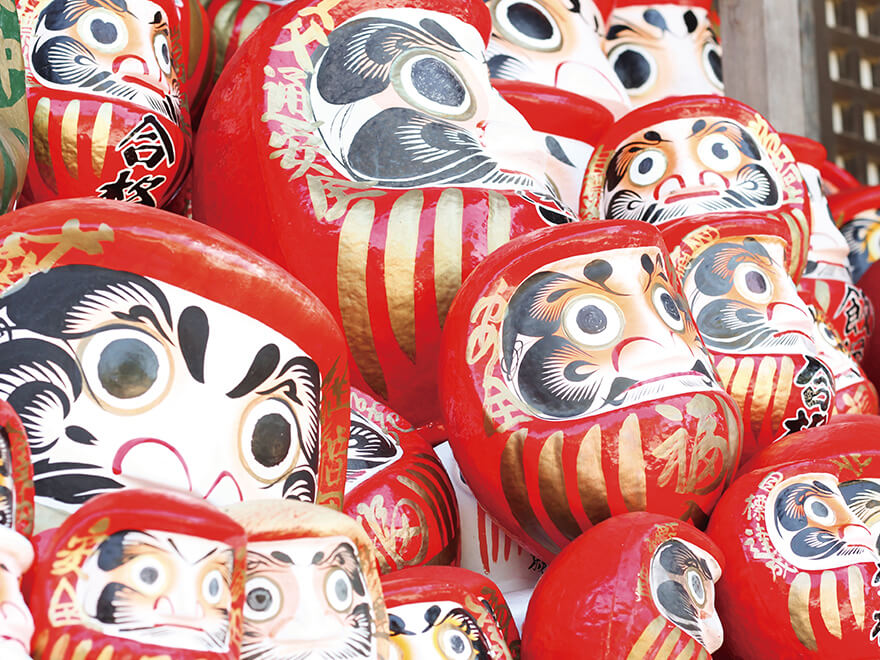 We can arrange a variety of traditional or unique Japanese souvenirs. Please contact us for details.